There's just something about a gallery wall that I love to no end. Whether you put one in a hallway, a bedroom, a living room – anywhere, really – it just fits. You can do a very structured design or you can get creative with it and either way, it works! That's why I'm completely obsessed and I often use a gallery wall to jazz up a space. I have to admit, sometimes I wonder if I have too many gallery walls in my house, but then I remember how awesome they are and I brush that thought into the distance. Here are three of my current favorite galleries that I have in my house. They're all quite different, but they each work in their own ways.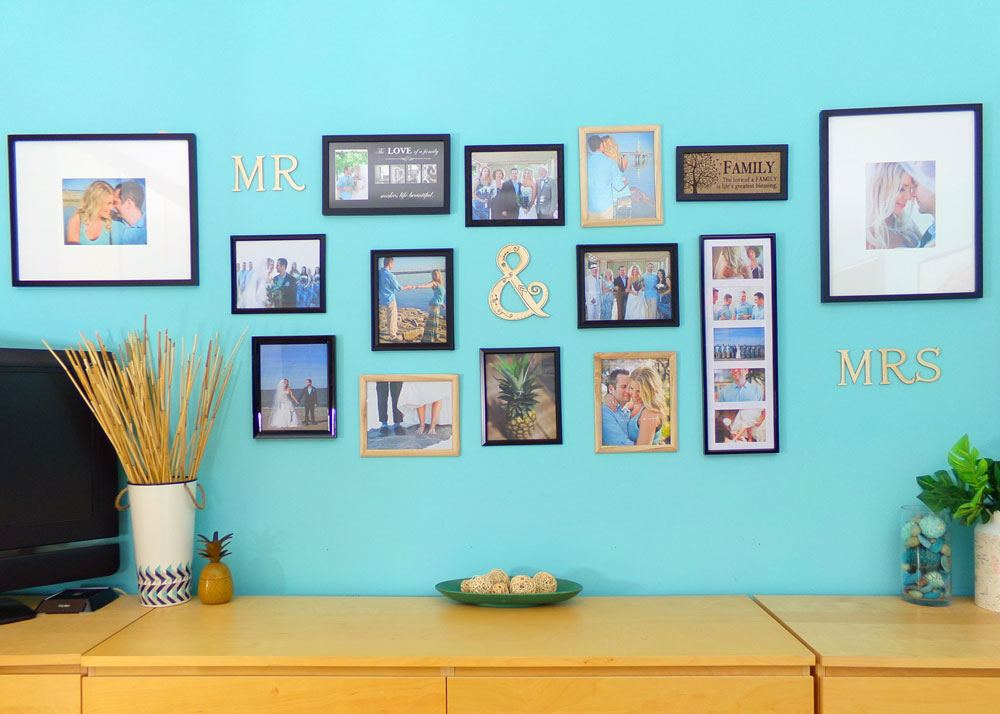 The gallery wall in my bedroom has a very composed look. I actually saw a post using the "Mr & Mrs" in a gallery on Pinterest a while back which was my inspiration. I gave it my own flavor, of course, and went in a very beachy direction. Since our engagement shoot and wedding had similar colors, it worked really well to give this gallery wall a very cohesive look.
This gallery wall in my bar area is all about fun. I love that it reminds me of a dive bar in Florida. What makes this wall unique is that each photo came from somewhere in our travels or were souvenirs that family or friends brought back for us. Each picture is sentimental in its own way and it just seemed like the perfect spot to gather them all together.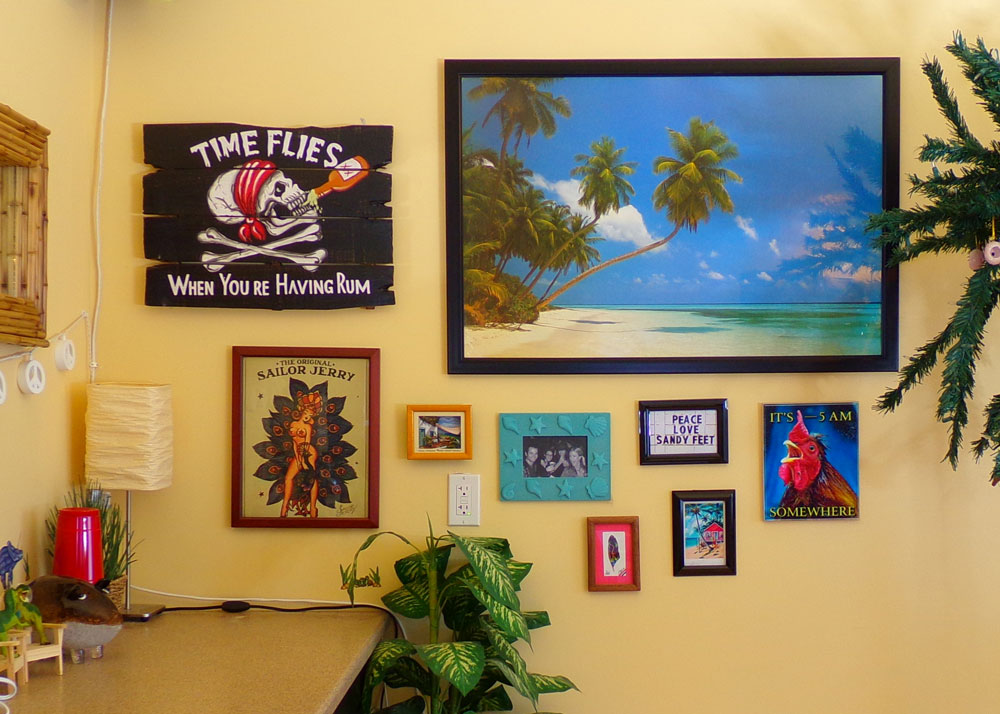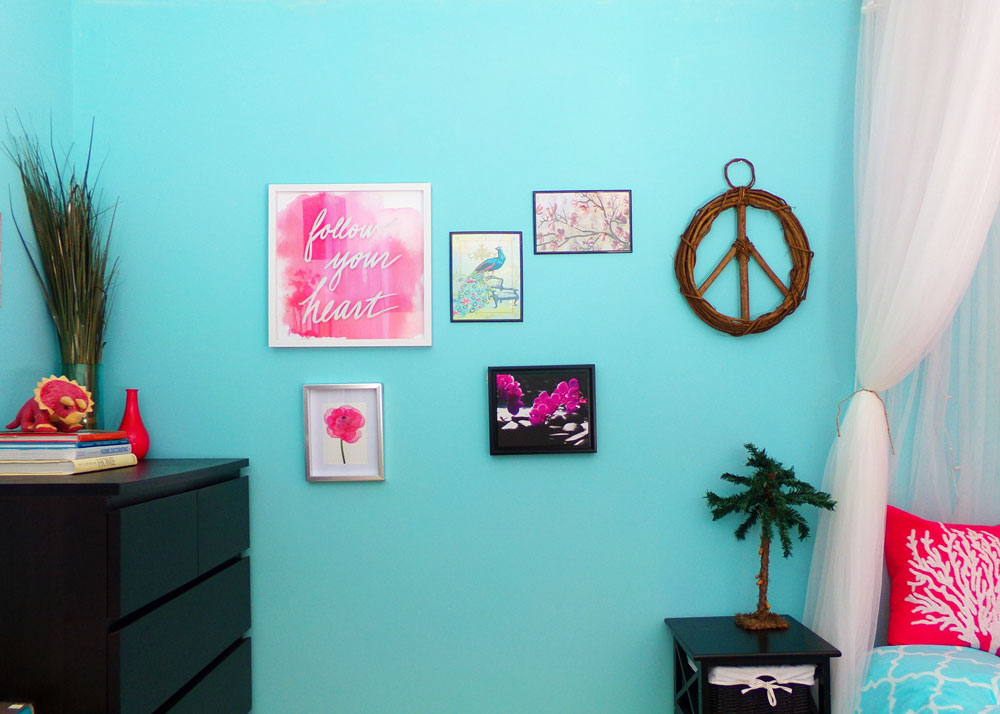 This gallery wall in my craft room/guest bedroom is very simple. I started putting it together with the intention of adding more to it, but when it got to this point, both my husband and I agreed that it looked great like this. I find often I feel the need to fill up every single space on a wall, but you don't always need to do that. Sometimes less is more and with this one, I feel that's definitely the case.
Regardless of they style you're more drawn to, you can make a gallery wall work. Whether you create a collection of family photos, prints that you bought, random items you'd love to hang on the wall or a combination of any of these, you can't really go wrong. You'll end up with a creative focal point that's totally unique and gives your space a personal touch.